Milwaukee's 2019 Best and Brightest Companies To Work For®
March 8, 2019 - The Wisconsin Club

Camp One Step believes that a diagnosis of cancer should not prevent a child from experiencing the simple joys of childhood. They are a leader in providing empowering, supportive, educational and fun experiences for children (5-19+) who have been diagnosed with cancer. Milwaukee's Best and Brightest Companies to Work For is teaming up with Camp One Step to create kits from their wish list. We are asking for donations to buy the product to go in the kits that we will put together at the Awards Celebration on Friday, March 8th.
Your donation will make a significant impact in the lives of their campers!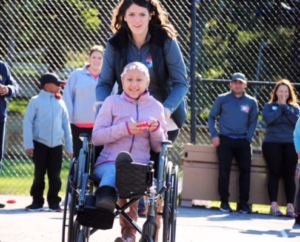 Make sure to be at the event as we will be stuffing kits for the kids.
Identifier:
Better Business. Richer Lives. Stronger Communities.
Best and brightest strives to recognize the most influential, trend-setting companies across the country and regionally in focused programs.
Contact Us
Monday - Thursday: 8:30am - 5:00pm EST
Friday: 8:30am - 3:00pm EST
1-866-321-1822